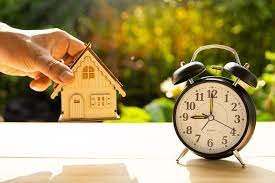 August 8, 2022
3 reasons why NOW is the perfect time to invest in property!
Historically low vacancy rates!
Nationwide there is a massive shortage of rental properties available! All suburbs that we invest in have vacancy rates below 1%. This means for every 100 investment properties there is only one property available. This means your chance of the property being vacant is extremely low contributing towards your overall income!
Our clients typically have a tenant ready to move in before settlement even occurs!
Historically high rates of rental income growth!
Due to the low vacancy rate environment with the supply being extremely low this is driving rental income growth. All suburbs that we invest in have seen an increase of 20-30% rental income growth! This trend will continue into the future as the tightly held rental market continues. Rental income growing, this mitigating the current rate rises!
Affordable locations with fundamental drives!
If you listen to mainstream media they are projecting that every market is going to correct which is simply not the case. This is where leveraging a high quality Buyer's Agent is crucial! We invest heavily into the data and research to ensure that we are selecting areas with the fundamental drivers for growth.
If you are targeting the correct areas, prices will be worth more in 6 months time then they are today, and if you can go against the heard and take action now you are competing with less competition, less competition means easier buying and more opportunity for a cracker deal!
If you have any questions or you want help purchasing your next investment property and want to get it right email us at info@tayloredpropertywealth.com.au.