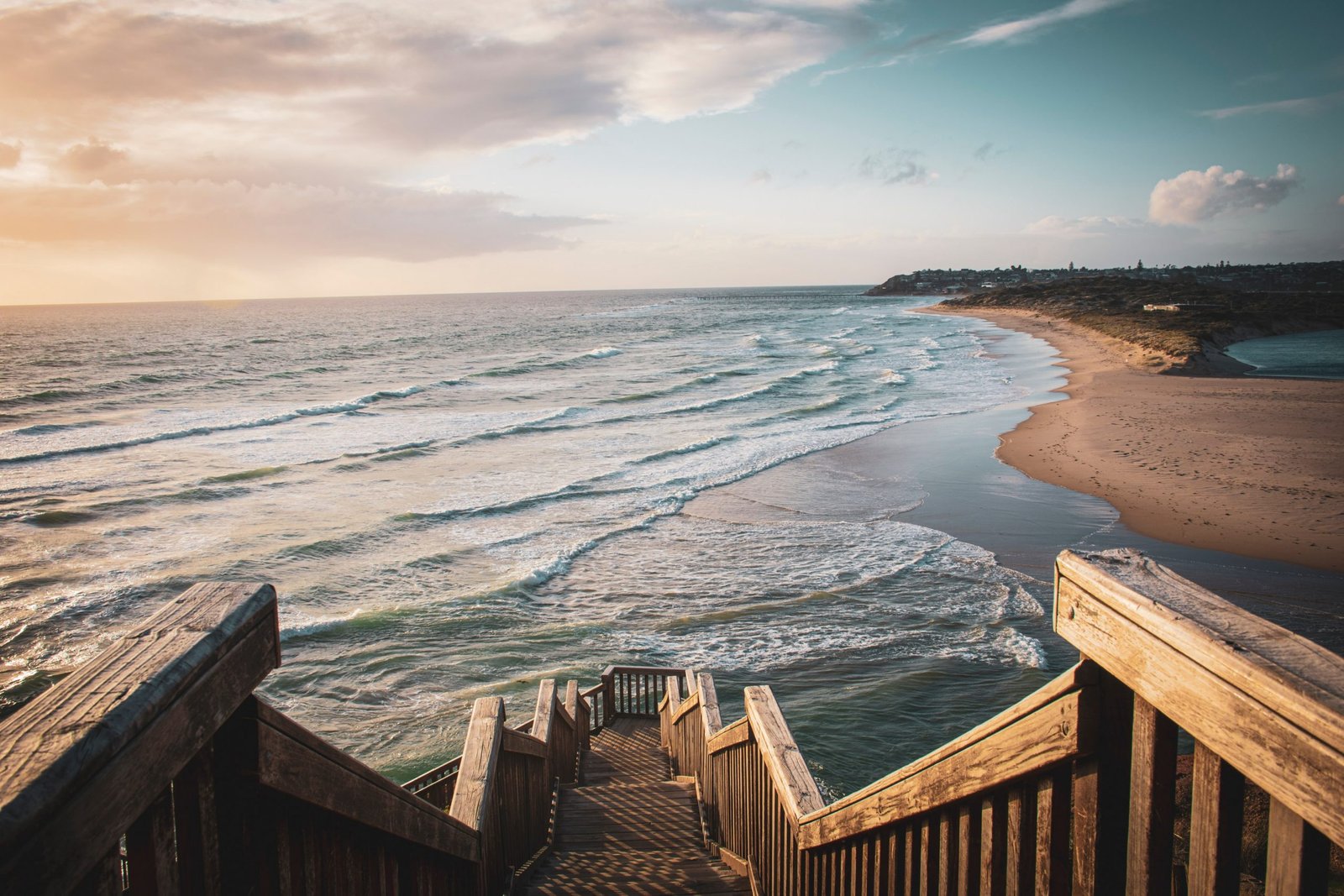 March 30, 2022
Why invest in the Adelaide Property Market?
Selecting a city or market to invest in can be quite overwhelming for some. There are many factors to consider such as where to invest, what to invest in and whether you'll make the right decision.
Today I want to discuss why we think Adelaide is going to be one of the top performing capital cities now and into the future. I'm going to list these factors and explain why we believe they will positively impact the Adelaide property market. I hope this will give you some clarity and understanding of why we feel Adelaide is a strong market to invest in.
At Taylored Property Wealth we believe Adelaide is currently a strong market to invest into and has huge potential for performance now and into the future.
Affordability
During the first half of the 18-year real estate cycle, Adelaide hasn't performed as well as Sydney or Melbourne. Based on Phil Anderson's predictions, we have just experienced the mid-cycle slow down and will approach the top of the cycle approximately 2026/2027. Adelaide, based on historical data, tends to perform better in the second half of the cycle. This is due to Adelaide being far more affordable than other major capitals cities at this point in the cycle, as Sydney and Melbourne historically perform better in the first half of the cycle.
As per Core Logic's data, noted below are the average median dwelling values for Sydney, Melbourne, and Adelaide as of February 2022. This median figure shows the distinct difference between the three capital cities in discussion.
Sydney: $1,116,219
Melbourne: $799,756
Adelaide: $593,833
People start to identify that there are more affordable areas to live, and we see migration to these more affordable lifestyles – Adelaide being one of these locations. Affordability then ties in closely with internal migration, internal migration and an increasing population generates more demand, more demand creates higher sales activity/volumes, which ultimately increases price growth.
Infrastructure Spending
Sydney and Melbourne saw massive infrastructure spending between the years of 2013 and 2017. During this time, we saw the Sydney and Melbourne markets achieving strong capital growth, whilst Brisbane and Adelaide were sitting flat, and the Perth and Darwin markets were going backwards.
Infrastructure spending is an important consideration as this creates more jobs, and it increases the desirability of an area. People want to live close to these areas and take advantage of the new infrastructure and facilities. It can also increase population growth and interstate migration as more people move to these areas due to the new jobs being created.
Adelaide has been experiencing large infrastructure spending and this is continuing. Below is a list of some of the large infrastructure spending projects that have been completed in recent years, currently underway or being completed in the future:
Southern Expressway – 407m Completed in 2014.
Darlington Upgrade Project – 754m project
Torrens Road to Reiver Torrens Project – 896m project
Regency Road to Pym Street Project – 354m project.
Festival Tower – 1b project.
Sofitel Adelaide – 150m project.
Australian Bragg Centre – 3.6b project.
Adelaide Women's and Children's Hospital – 1.95b project.
Riverbank Arena – 700b project.
Vacancy Rates
Vacancy rates is a metric used to determine how many properties in a suburb or area are currently vacant without a tenant vs the total number of properties for rent in a suburb or area.
When vacancy rates are low and trending lower, this puts pressure on demand for rentals and what follows is an increase to rental yields which makes it less affordable for renters. Once rentals become less affordable, more people decide to purchase property which creates larger sales activity/volume, and this creates a higher demand and increases property prices.
At Taylored Property Wealth, the vacancy rates in all suburbs across Adelaide that we invest in are currently below 1% with a number of these suburbs sitting at 0.00%. Based on a 1% vacancy rate this means for every 100 properties in a suburb there is less than one property vacant. The current average for Adelaide in February 2022 as per SQM research is 0.4%, Brisbane at 0.9% compared to Sydney sitting at 2.0% and Melbourne sitting at 2.3%.
When looking at Vacancy rates always remember low vacancy rates lead to increased rental yields due to high demand, this causes rentals to become less affordable, renters then become purchasers and generate increased sales activity/volume and this is a forward indicator for capital growth.
Average Income
According to the ABS, as at November 2021 the average weekly salary of South Australia was $1,591 Victoria was $1,759 and New South Wales was $1,761. In the past, NSW and Victoria have had a higher average income. Over time these margins have narrowed with NSW $170 and Victoria $168 higher than that of South Australia.
This is important to note because Adelaide's median price is lower than Sydney and Melbourne, yet the average income is still at $1,591. This means there is far more room left in terms of serviceability and showcases that Adelaide has far more opportunity and growth left before reaching its borrowing capacity ceiling. We know this because Sydney and Melbourne are great examples where the income levels have allowed prices to reach far higher than where Adelaide is sitting currently, yet the difference in the average weekly income is only approx. $170 difference.
This means that due to the affordability of Adelaide that we have touched on above, individuals aren't using their maximum borrowing capacity to purchase properties in Adelaide.
Commsec State by State Report
Each quarter Commsec provide a State-by-State report analysing eight key indicators: economic growth, retail spending, equipment investment, unemployment, construction work done, population growth, housing finance and dwelling commencements.
For the month of January Commsec has rated South Australia second to Tasmania in being the strongest market based on the eight key indicators. Adelaide is changing dramatically, and this report is supporting that change from a data point of view.
Strong Rental Yields
Rental yields are another important factor to consider. Adelaide, as of February 2022 as per SQM research, has a rental yield across all houses of 3.8%, in comparison to Sydney sitting at 2.3% across all houses and Melbourne sitting at 2.4% across all houses. It's important to note this isn't inclusive of the unit/apartment sector as we invest in established areas buying houses on large pieces of land, as we know that land appreciates, opposed to the building which is the depreciating portion of the asset.
When investing, you can focus on buying blue chip areas where rental yields can be traditionally lower however the capital gains are larger, or you can focus on regional areas or outer ring suburbs where yields are traditionally higher and you still experience capital growth, building your asset base and overall wealth.
At Taylored Property Wealth we typically like to focus on a good balance of both capital gains and strong rental yields, as this allows you to build your wealth through capital gains and receiving strong yields allows the properties to pay for themselves, not costing you anything to hold. Creating wealth this way allows you to have more freedom and choices now and can also assist you with purchasing further properties.
At Taylored Property Wealth the average rental yields of the suburbs we focus on currently range from 4.5% up to 6%, attracting strong rental yields in conjunction with strong capital growth.
If you are looking to invest in the near future and you don't know where to begin, where to look or what might be the most appropriate strategy for your situation and goals, please reach out to us at tayloredpropertywealth.com.au. We would love the opportunity to catch up, get to know you and what you're looking to do and how we can work together as a team to help you achieve your property goals.