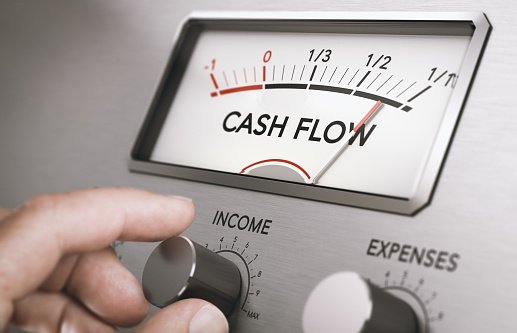 January 10, 2022
4 hot tips for you to increase your cashflow on your current investment properties!
At certain points in time throughout your investment journey you may find that you're at your borrowing capacity limit, meaning that you may not be able to purchase any more properties as the banks assess that you have reached your borrowing capacity limit.
If this is the case, it may be an appropriate time for you to assess your existing portfolio and explore options to increase your income. This could mean transforming your portfolio from a negatively geared to positively geared position, or it could mean building on your positively geared portfolio and creating a larger positive cashflow position.
We will discuss some of the ways to increase your cashflow within your existing portfolio.
Cosmetic Renovation
Cosmetic renovations are a great way to increase the income on your property. This can be as simple as painting the inside of the property and giving it a freshen up. This alone can help you attract a higher rental income for the property.
Updating some of the fixtures and lighting within a property can add more of a modern feel to the property. This modern feel, in combination with improved lighting, can also assist in attracting a higher rental income.
For example, if you were to spend around $10,000 on a small-scale cosmetic renovation, then able to increase the rental income of the property by around $30 per week, this would be a 15.6% yield! Not a bad return on your money if you ask me!
These cosmetic renovations can also create equity within the property, improving your loan to valuation ratio and ultimately increasing your wealth.
Granny Flat/Auxiliary Unit/Secondary Dwelling
Granny flats, also known as secondary dwellings or auxiliary units, are also a great cashflow play that can increase your rental income. Secondary dwellings/auxiliary units have come a long way since the old granny flats that you may be thinking of.
Secondary dwellings/auxiliary units are virtually a tiny home and can be built brand new on an existing property, in line with local council guidelines. It is important to note that not all local councils allow secondary dwellings/auxiliary units, and you should always complete your due diligence first if you are purchasing a property with the intent to build one of these structures on the property.
The secondary dwelling/auxiliary unit can be established and built separately to the existing dwelling. Typically, a fence will be installed to ensure privacy and separate the space for the two dwellings, which can then be rented out to two separate families. This strategy provides you with a higher rental yield on the overall property. Again, various local councils have different legislation around leasing these types of dwellings and it is important to confirm this prior to commencing this strategy.
Depending on the area, size and quality, you would expect to spend approximately $120,000 to $180,000 to construct a secondary dwelling/auxiliary unit. Due to the construction costs, you may need to obtain finance via a construction loan if you don't have the cash at hand. There are a variety of details you need to get right to complete a construction loan, however that is a topic for a different day.
The potential rental yield achieved on a granny flat can be far higher than what you're able to achieve on a house. For example, if you spent $180,000 to construct a granny flat and leased the dwelling for $320 per week, you would generate a yield of 9.2% per annum – not a bad return at all, right!
Yearly Rental Valuation
It's extremely important that you have a high-quality Property Manager that will review your rental income each year and be able to complete a rental valuation in line with the market. You always want to ensure that you are increasing the rental income in line with market conditions. This ensures that each year your property is competitive within the market.
It's important to note that if you have a great tenant that you don't avoid rental increases to 'look after them'. This means one you aren't receiving the full rental income that you could be and two it puts the tenant at a disadvantage. If you do this over several years suddenly if they need to move etc they may be in a position where they haven't adapted their budget to the market and may not be able to afford the area/suburb they live in. Whereas if you increase the rent in line with the market they would have adapted to this.
There are other ways to help out your tenant without reducing rent, you could send them a personal card at Christmas thanking them for looking after the property or you make sure that any repair request that are reasonable are completed in a timely fashion.
Creating Dual Occupancy in an Existing Property
There is a huge opportunity within certain markets and properties to create a dual occupancy property. For example, a Queenslander style home with two levels and external stairs to access the top floor and no internal stairs from the ground floor.
It is common for the bottom level of a Queenslander home to add or have a bathroom, a space for a living room, a utility room (bedroom) and a bathroom to create a livable space. It is common for the bottom level of a Queenslander to only have a height of 2.2 metres. The legal height for this to be deemed a habitable space as per the National Construction Code, is 2.4 metres. This means the space used as a bedroom can only be advertised as a utility room and not that of a bedroom – The use of this space is the same however.
This may mean that you can then rent the top level which might be a 3 bedroom, 1 bathroom space to a family and then rent the bottom level utility room, living space and bathroom to a separate family; Ultimately achieving two rental incomes and generating a higher yield for the property.
These are just some of the ways to increase your rental income on your current properties. If you are aware of what you can and can't do with each of your properties and take advantage of some of these opportunities, you might find you can increase your cashflow and create a better position for your property portfolio.
I hope that you have found value in the blog today, please take a look at the other blog posts on our website as you will gain more knowledge around property investing. If you have any questions or want to discuss this further, please reach out to us at info@tayloredpropertywealth.com.au.