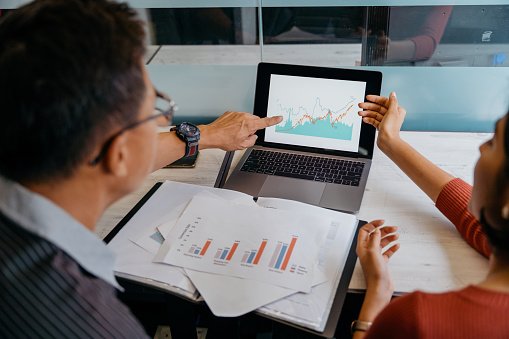 June 6, 2022
Investing without emotion!
Typically, individuals invest in property to build their wealth and to set themselves up for the future with more freedom, flexibility, and choices. With this objective in mind, it is crucial to treat investing in property as a business. This means following data and research and basing your decision around the numbers and location, not using emotion.
Follow the data and you'll start to feel the growth, performance, performance!
Below are some of the common pitfalls of investing based on emotion rather than data. These mistakes can be the difference between getting closer to your long-term goals through capital growth, or not.
"I don't like how the property looks and I wouldn't personally live there". When presenting properties to clients, some of the objections/concerns we get are around the aesthetics of the property, which equals responding with emotion. Just because you wouldn't personally live in a property, doesn't mean someone else wouldn't. People have different likes, interests and circumstances, and what you dislike about a property could be what someone else loves about it.
"The property doesn't have any gardens" – Whilst a plain yard isn't as visually appealing, this will mean the property has lower ongoing maintenance, being a positive to the cashflow of the property. You are reducing your likelihood of having to pay higher fees to a gardener to keep the gardens managed/maintained. Tenants don't want a property where they must spend their time maintaining the property. Gardens may be important to you with the home you live in, however, this doesn't affect the desirability of an investment property. Location and other fundamentals are far more important to tenants with respect to the desirability of a property.
"I don't like the colour scheme" – This one is a simple fix with a simple repaint of the property. This doesn't need to be completed straight away and can be completed down the track. You may need to use a bit of imagination however you shouldn't decline a property based solely on the colour of the walls.
"The property needs a major renovation" – A small cosmetic renovation can make a big difference. Sometimes all a property needs is a coat of paint, new carpets and new curtains, which can be far more affordable than a major renovation. Remember you want to add a minimum $2 of value for every $1 spent on the property.
Purchasing your investment property in your own backyard! – What is the likelihood that where you currently live is the most viable option to meet your long-term goals? To invest successfully, you must be open to investing nationwide. This way you ensure you are meeting your criteria for the property. Targeting areas primed for growth, with strong rental yields are two of the most crucial factors to consider when investing in property.
"If I purchase outside of my local area, I can't check on the property regularly" This is where being a sophisticated property investor and understanding the importance of leverage a high-quality team around you is crucial. A high-quality property manager will be able to market your property to receive the best possible outcome, obtaining strong rental returns with quality tenants. Provide regular inspections and updates with how the property is going and complete annual market research to ensure you are increasing rental income and staying in line with market rent to have the strongest returns possible for your portfolio.
Remember, successful investing is not based on emotion, it is based on data, research and due diligence to identify areas that are going to get you closer to your long-term goals. Looking nationwide is a must to ensure that you can achieve the best possible outcome for your future self.
If you don't have the time, knowledge or expertise to ensure you invest based on data, research and due diligence then you may need to leverage a Buyer's Agent. A Buyer's Agent can assist you to make an informed decision based on fundamentals to help you reach your long-term goals.
If you are looking to purchase an investment property and you want to ensure you get above average results and achieve your long term goals, please reach out at info@tayloredpropertywealth.com.au, we would love to help you succeed.