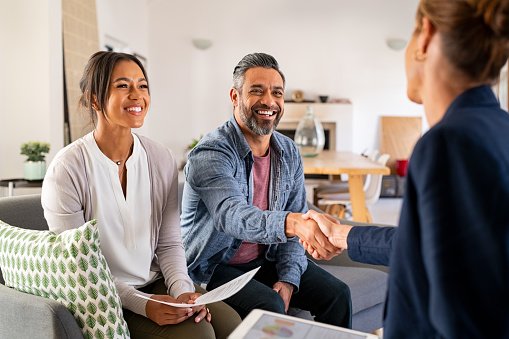 November 16, 2021
WARNING! The number 1 reason you should use a Buyer's Agent so you don't have to work until 65!
Some people struggle to see the value in engaging a Buyer's Agent, saying they 'can't afford to pay the Buyer's Agent Fee'. The real question they should be asking is, 'can they afford to not use a Buyer's Agent?'
Can you afford to not use a Buyer's Agent?
When engaging a Buyer's Agent, you are engaging a professional and leveraging off their knowledge, experience and expertise to ensure you make an informed decision around purchasing a quality asset.
Buyers Agents use in depth methods, strategies, reports, data and due diligence processes and key performance indicators to help you make informed decisions to purchase high quality properties. This provides a higher probability of growth and performance then what you could achieve on your own, also reducing the time, energy and stress that is associated with the experience of finding a suitable property.
I want to explain an example now showing what the difference could look like in terms of a dollar figure over a 15-year period when using a Buyer's Agent to help you purchase a property vs purchasing a property by yourself without the help of a professional that does this day in and day out.
Potential to generate $340,000 capital growth in a 15-year period through just one simple decision!
For this example, we are looking at a property worth $500,000 and considering only the capital growth. We are not even considering the in depth strategy, relationships with agents, access to stock, systems to identify market value or access to property data to identify key performance indicators. All of these are a must when purchasing property!
Let's say that the property purchased without a Buyers Agent wasn't purchased in a great pocket of a suburb, it was purchased on a main road in a high noise zone. Now this property over the next 15 years could make an average of 5% growth. This means after 15 years the property will have a value of $1,039,465. This is a good result don't get me wrong, but we are aiming for a great result. Obviously, we want to achieve the highest outcome possible!
Now the second purchase was for the same value of $500,000 however this time a high-quality Buyer's Agent was used. The property was purchased in a high-quality pocket, using local expert knowledge of the area, in depth due diligence measures consisting of the last 12 months sales data mapping of the suburb, flood report, noise category report and housing commission searches to name just a couple. We are being extremely conservative as this percentage difference can be far more. If this property was to perform better, on average, by 2% per year attracting an average of 7% for the 15-year period. The value of the property purchased with a Buyer's Agent would now be worth $1,379,516.
A huge difference of $340,051 all with the same starting budget and price point, the only difference is not cutting corners and making an educated decision to leverage a professional.
Now the Buyer's Agent fee for this type of purchase wouldn't even consist of 10% of the difference in capital growth gained over this 15-year period. So the question is – Are you willing to save on a purchasing cost on the way into the deal because you think you 'can't afford it', to ultimately miss out on $340,000?
Imagine having been able to build your wealth by more than $340,000 just by making one great decision and entrusting a professional that specializes in purchasing property day in and day out. If you use a Buyer's Agent to build a portfolio of just 3 properties your wealth position could have increased by more than 1 million dollars!
We must look at the potential that a Buyer's Agent represents and what the return on investment creates, this is a huge opportunity to grow your wealth and get you closer to retirement sooner. The question when paying a Buyer's Agent fee should not be "can I afford it?", rather, "how can I not afford it, to ensure I set myself up for success and increase my chances of purchasing a high-quality asset?"
Always remember not to think short term when investing and always think long term, what the decision we are making today will look like in a 15-year period. Average decisions create average results, leverage a professional, a high-quality Buyer's Agent and set yourself up for success. Make a decision that your future self will be thankful and grateful for!