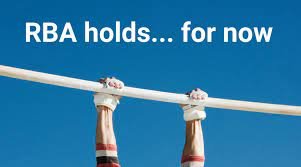 April 4, 2023
The RBA holding the official cash rate the massive buying opportunity is shrinking!
The RBA has held the official interest rate for the month of April at 3.6%!
Inflation has now peaked in December 2022 and reduced back in the previous two months with February's data as per the ABS sitting at 6.8%.
This means light is at the end of the tunnel for this rate rise cycle!
What does this mean? 
What we will now see in the market place is a lot of the herd flooding back to the market that have been sitting on the fence.
This means that the more people who come back to the market the more people that you'll be competing with as a purchaser.
Majority of the herd have been acting in fear and for those with strong mindsets and the long term vision they have been taking advantage of the opportunity and continuing to take action.
There is not much of this buying window before you're competing with far more people.
If you have been thinking of investing and you want to take action, reach out today and we'll organize a 20 minute discovery call.
We can see if there is an opportunity to work together to help you achieve your long term goals.
Complete the contact form below:
https://tayloredpropertywealth.com.au/contact/