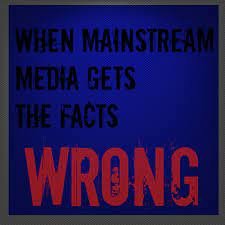 November 1, 2023
Main stream media and bank's economists wrong again and again and again!
What happened to the fixed rate mortgage cliff everyone was talking about?
What happened to the property declines that a large amount of economists predicted at the start of 2023?
Yet again these predictions are wrong and the negativity pushed in main stream media was far from the truth.
If you unfortunately listened to this noise you were brain washed.
If you didn't take action because of these predictions or main stream media noise you lost.
You're now paying more for the exactly the same asset and you missed out on capital growth that could have set you up for another purchase.
They fundamentally don't understand what is pushing prices higher.
We have now had 9 months of consecutive price growth.
Economists are now changing their views on the property market.
Many banks now predicting price growth in 2024 along with interest rate reductions.
History shows that both the bank's economists and main steam media continue to get it wrong.
They had embarrassing predictions and noise of a 40% drop back in 2018 and 20% plus back at the start of the pandemic in 2020 just to name a few recent predictions.
If you're taking property information from main stream media or bank's economists you'll lose.
If the bank's economists are predicting price growth, ranging from 4%, 5% and 7% imagine what growth will actually occur.
As an investor it's a super exciting time to be investing.
We have massive amount of migrants moving to Australia with a supply issue due to approvals and buildings being far below where they need to be.
You can read about the supply issue in our recent blog here: https://tayloredpropertywealth.com.au/builders-going-into-administration-and-construction-costs-rising/
Stop sitting on the fence.
Get in take action and reap the rewards.
Hindsight is a wonderful thing and it will be a bitter pill to swallow if you could have taken action and you didn't.
It is far more risky doing nothing then taking action.
Have you been thinking about investing in property but don't know where to begin?
You don't have the confidence to invest?
Reach out today at info@tayloredpropertywealth.com.au and we can book a discovery call to see if there is an opportunity to help you purchase a high quality, high performing investment property.